What Famous Investors Say about Bitcoin
Bitcoin has been the hottest next thing for years. Still, its future is still not clear. Government regulations (or lack thereof), environmental concerns, and the unfortunate association with Cybercrime continues to cloud Bitcoin and the entire Web 3.0 topic.
In this article, I've compiled up to date viewpoints by famous and traditional investors or thought leaders.
Assuming such people have more access to the industry, and/or its possible negative and positive aspects can be useful in trying to inform your own decision-making process.
Keep in mind that the viewpoints here are generally presented around the appreciation of Bitcoin… or the ability to earn a profit through the increase in a coin's value.
Caution: Other concerns that have not been presented should not be considered ancillary… the crypto topic is much breadth and can be hardly measured by the sentiment of a few individuals.  They may even be big enough in their own right to drive price action in a certain way.
The Experts
Below is the list of experts. In each section I will provide a link with the source for their quote or article that gives insight on their viewpoint.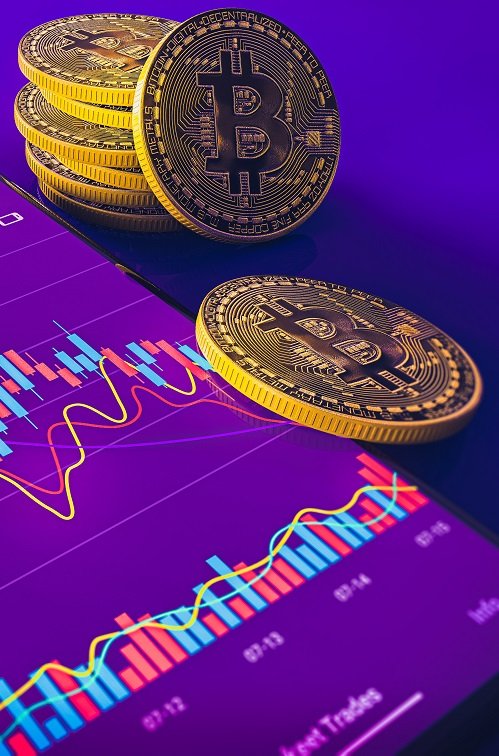 Mark Cuban
Mark Cuban, the Shark Tank cast member, Broadcast.com Founder, and Dallas Maverick's owner tweeted and made it pretty clear that he is bullish on Bitcoin.
We all can argue that till we are blue in the face. Don't care. The one thing that BTC has as a HUGE advantage is that is has ZERO competition as a SOV. All the Smart Contract chains, and really ALL the blockchains are in a DEATH war to win those applications. Many will lose.

— Mark Cuban (@mcuban) October 17, 2021
To bring some of his language down to Earth, the primary competitor to Bitcoin as a SOV, which is a Store of Value, is gold. Currently, gold has a substantially larger Market Capitalization than Bitcoin so Mr. Cuban must be insinuating that he sees gold diminishing over the long term and Bitcoin taking its place.
George Soros
The famous Billionaire and Philanthropist who originally hails from Hungary owns some Bitcoin according to the Chief Investment Officer of Soros Fund Management during an interview with Bloomberg Invest Global.
Further clarifying, Soros' CIO stated that they have, 'some coins …but not a lot,' and that,'[Bitcoin has] crossed the chasm to the mainstream.'
So, from these statements, and given the knowledge that Soros is a billionaire, it sounds that his Bitcoin position is small.
Soros' aggressive management of his holdings suggests that since he has a position at all this at least confirms he has general interest. He may be holding it to learn more about the cryptocurrency in general.
Perhaps it's a forerunner to making a much larger bet on Crypto… or eventually shunning it entirely.
Kevin O'Leary
Kevin O'Leary, one of Mark Cuban's fellow Sharks, owner of O'Leary ETFs, and Billionaire courtesy of the sale of The Learning Company prior to the Dot Com Crash has widely publicized he holds a small percentage of his portfolio in Crypto.
Ironically, as recently as 2019 Kevin has been considered a Bitcoin sceptic. He stated back then that Bitcoin was, 'useless currency.'
But Kevin often makes statements on CNBC regarding his crypto holdings and things have changed. His recommendations have gone so far as to recommend even household investors to place 10% of their investments in such coins as Bitcoin.
An important distinction Kevin has made when he is compared to other Bitcoin Bulls is that he promotes a diversified portfolio of crypto. This is subdivided within the 10% of his overall holdings.
 "There are many other alternatives, whether it be Solana or anything else. If you're an investor like I am, you want diversification. That's the key.'
With that in mind, Kevin appears to be more bullish on Crypto in general. Bitcoin is likely a small component of an already minority position in his portfolio. If you are going to invest in Cryptocurrency, then Kevin has a rational plan of minimizing the possibly negative impact of the speculative asset.
Warren Buffett
The 91-year-old Billionaire CEO of Berkshire Hathaway known for his almost singular ability to beat the market over the long term via value investing has some choice words for holders of Bitcoin. He has simply stated as recently as 2020 that Bitcoin, 'has no unique value at all.'
 One thing to understand about Warren is that he has always touted only investing in things that you understand. This advice is something he takes personally in all his investment choices.
That said, Warren has stated routinely that he doesn't understand Cryptocurrency in general and thus will never be a holder of it. His reason for needing to fully understand an investment is that he feels that a person's imagination can fill in for reason in a rather spectacular fashion:
"If you don't understand it, you get much more excited than if you understand it. You can have anything you want to imagine if you just look at something and say, 'that's magic.'"
 It should be noted that Buffett has also been notoriously against buying gold. But, he has invested in Gold mining companies such as Barrick Gold.
Thus, I'd say I wouldn't expect Buffett's holding company, Berkshire Hathaway, to be listing any crypto coins on its balance sheet any time soon. However, I wouldn't be surprised to see him invest in a tech-based banking company that may do some crypto mining as a source of reoccurring revenue.
Jay Clayton
The former Chairman of the Securities and Exchange Commission has become a somewhat unexpected advocate of Bitcoin and Cryptocurrency in general.
According to Forbes, the once former U.S. Government employee has now joined an Israeli-based crypto company called Fireblocks.
The company, at the time Jay joined the team, was valued at $2 Billion and has focused on intuitional crypto investors… the same type of folks who would  need more regulatory clarification to dip their feet into Bitcoin.
Jay's support of Bitcoin is a signal that regulators are likely to eventually greenlight a broader adoption of cryptocurrency. What that looks like is unclear, however it will certainly not be the outright ban that has happened in China recently.
Clayton's support of Crypto seems to revolve around the problems it solves in the banking sectors. Namely it makes things more efficient and ultimately cheaper as understood from this quote:
"I'm very bullish on the ability of blockchain and other technologies to eliminate frictions in the system,"
Whether he is invested personally in Bitcoin is unclear, but his general support of crypto frameworks is now well established.
Jack Dorsey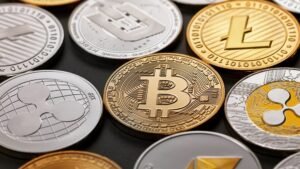 It's no secret that the founder of both Twitter and Square is a massive supporter of Bitcoin. Given that he is the CEO of a financial company (Square) his opinion may carry more water when it comes to using Bitcoin or other cryptos as a currency… although it does nothing to solidify it as an investment vehicle.
In an article by Techcrunch, Jack is said to have mentioned that Bitcoin is, 'one of three key trends for Twitter's future, along with AI and decentralization,' and that it reminds him of, 'the early days of the internet.'
Mr. Dorsey seems to invest in cryptocoins both directly and at a foundational level. In fact, Square has been doing research utilizing various blockchain for its payments business.
Given he has a lot to gain by embracing cryptocurrency through Square and his ability to actually affect its use through the same vehicle, Jack should be an important figure to keep tabs on.
There is no doubt that Jack Dorsey is bullish but understanding any accomplishments he has made at Square in the future could give insight on the true feasibility of crypto and Bitcoin as a payment system or Store of Value.
Charlie Munger
Vice Chairman of Berkshire Hathaway, Charlie Munger is a widely respected investor and businessman who also wrote Poor Charlie's Almanac. As a Benjamin Graham acolyte, his investing style is soundly rooted in value and fundamentals.
Given the above 2 sentence description of Charlie, you'd probably guess that he wasn't a big bitcoin fan and you'd be right. If you are ever looking for funny quotes about Bitcoin then he's your guy. Despite being about to breach 100 years old, his knack for putting out a good one-liner is as sharp as ever.
As reported by CNBC at Berkshire's annual shareholder meeting in 2021, Charlie made the insinuation that cryptocurrency is useful to, "kidnappers and extortionists." On CNBC's Squawk Box in 2018 he said that "Bitcoin is worthless, artificial gold.'
I don't need to go on further. Charlie doesn't like Crypto and after nearly 100 years hasn't learned to stay silent if he doesn't have anything nice to say.
Peter Thiel
German born American Billionaire Peter Thiel, known for co-founding Paypal with Elon Musk and more recently backing analytics firm Palantir has stated that he was 'underinvested in [bitcoin].' He made this statement when Bitcoin was trading near $66,000 at its then all-time high.
It should be noted that it was never made clear how much Bitcoin Peter had. Maybe it was only a small amount. Perhaps his statement was related towards exiting a previously large position.
Additionally, if he was interested in increasing his exposure why not do it immediately? Perhaps his statement was more of regret of a past opportunity and not of optimism about the future.
Peter's tech background and notable contributions to modern payment apps makes him like Jack Dorsey when it comes to the Bitcoin. His insight and optimism for the usefulness of Bitcoin and cryptocurrency do not necessarily translate into it being investible for future appreciation… but his understanding of the marketplace could be insightful in the future.
Bill Gates
The former founder, CEO and Executive Chairmen of Microsoft, Bill Gates has had several differing takes on Bitcoin. Given this, I'll spare you the evolutionary backstory and leave you with he is, 'neutral.'
Spelled out in an article at RepublicWorld.com, Bill is quoted in 2021 as saying, 'I don't own Bitcoin, I'm not shorting it, so I take a neutral view.'
It does appear, however, that Bill is interested in the benefits of the blockchain and that his previous comments seem more to do with the pricing of Bitcoin as an investment. His championing of blockchain revolves around his efforts with the Bill and Melinda Gates Foundation in developing countries.
Blockchain, he believes, could be useful in its ability to track and reverse transactions. My guess is this interest has something to do with preventing philanthropic money from making it into the wrong hands and if it does then it can be tracked and corrected.
Jamie Dimon
Billionaire businessman and CEO of JPMorgan Chase, the largest and arguably most important bank in the world, has had several 'conflicting' things to say about cryptocurrency and Bitcoin over the years.
Most recently, in 2021, Jamie was interviewed by the Times of India and was asked specifically about his thoughts on Bitcoin. He stated:
"I don't really care about bitcoin. I think people waste too much time and breath on it. But it is going to be regulated. Governments regulate just about everything. I don't know if it's an asset. I don't know if it's foreign exchange. I don't know if it's a currency. I don't know if it's the securities laws, but they're going to do it. And that will constrain it to some extent. But whether it eliminates it, I have no idea and I don't personally care."
It should be noted that Bitcoin and cryptocurrency could present a threat to companies such as JPMorgan Chase. The efficiency of cryptocurrency often comes at the expense of banks and the banking system.
It's plausible that Jamie's view on the topic is subject to his interest in his company. Frankly, if JPMorgan starts investing in crypto start-ups or offering crypto services then this may signal that the tide has turned… until then, consider Mr. Dimon's quotes on the topic is a classic case of conflicting interests.
Summary
The above viewpoints paint a fairly diverse outlook on Bitcoin. Likely, if you came into this article with strong feelings one way or the other you will likely not be convinced of anything new… just beware of confirmation bias.
10 or 20 years in the future, something even newer than Bitcoin or cryptocurrency could supersede everything entire… but as it stands now, Bitcoin and its crypto brethren, remain an intriguing concept that could help revolutionize the finance industry even further.
Do Your Own Research
A lot of information coming from all different angles came hurling at you in this article. Make sure you do your own research before making any type of investment decision. This article was written as an opinion and should not be considered investment advice in whole or part.
The concepts presented are exceptionally risky and often poorly understood by even those who call themselves experts.