Machine Learning Investing Resources
What We'll Cover in this Article
As someone with experience in Data Science and a Masters' Degree in Applied Math & Statistics I am firmly aware of the promise of Machine Learning (ML) and Artificial Intelligence (AI). When it comes to financial markets, Machine Learning has already been a treasure trove of wealth for many in the industry.
In this article I have put together a series of resources for Investing with ML and AI. The tools provided can be exceptionally powerful when trying to gain insights about various investing opportunities.
Keep in mind, however, that using Machine Learning techniques are not a panacea… there is no one model or turnkey approach that will turn on the money printing press. Use these tools, information, and resources responsibly!
Machine Learning Investing Overview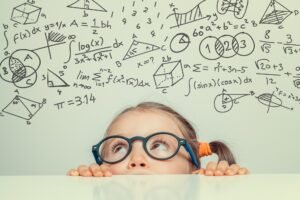 Machine learning in the context of investing essentially uses algorithms and mathematics-based analysis to create a model that aids in making investment decisions. Sometimes these models may highlight a stock that appears too cheap based on your framework. Sometimes the models could be used to aid in predicting future performance.
 One thing is certain about models used to game the Stock Market: they are notoriously difficult and have not proven to be better at investing than other methods by themselves. For more information on the failures of predictive analysis in the Stock Market checkout this article from MarketWatch.
Despite this, machine learning models in concert with expert opinions or other tools can be very powerful to give insight. In fact, this is likely what someone in the business is referring to when they talk about Quants. Quants use applied math and statistics, likely using various Machine Learning methods, to make informed inferences about possible equity positions or other financial instruments.
Quants don't predict the future. They try to get a sense of what the possible futures are, and which ones will most likely occur. In this sense, using machine learning is a tool that can drastically aid your stock market research.
Recommended Books for ML Investing
From a technical perspective, there is only 1 book I have found that you will really need if you are interested in making Machine Learning models with Python. The book is called Machine Learning for Algorithmic Trading 2nd Edition, by Stefan Jansen. Here is a link to it on Google Books.

This book is probably the single most wholistic source for modeling in the Stock Market covering many libraries, strategies, and techniques. All the code presented in the book is made available by the publisher. Let me just say the code is meticulously commented, organized, and easily consumed for beginners to those considered advanced.
Another book I recommend is much less technical. It was written by Michael Lewis who is also the author of MoneyBall. The book's name is Flash Boys, and it tells a true story revolving around High Frequency Trading.

Understanding how quantitative analysts are using data science, machine learning and AI at the steep end of the learning curve is important to understanding what is likely possible in your little nook. There are advantages to being a small-time investor that ML can help exploit. You don't have to be a high frequency trader to gain an edge at home… this book is an entertaining read, not a technical one.
The final book I recommend should be used as a reference only. It will help you with understanding various ways of forecasting. This book is called Forecasting: Principles and Practice by Rob J Hyndman and George Athanasopoulos.

It's a must read if you're planning to implement time series (likely a given considering the nature of the stock market) into your ML efforts. Here is a link.
Recommended Podcasts for ML Investing
The Curious Quant – This podcast is hosted by Michael Kollo, a graduate of the London School of Economics. In this podcast, Dr. Kollo attempts to tackle new areas in data science and see how it could apply to solving problems in various markets.
Flirting with Models – This podcast is hosted by Join Corey Hoffstein who is the Chief Investment Officer of Newfound Research. Available pretty much on all platforms, Corey covers all types of strategies much in the same vein as the first book recommendation above (ML for Algorithmic Trading).

This is a great podcast to learn who the players are in the field of quantitative finance for further exploration on the topic.

Chat with Traders – Although this podcast is not exclusively geared towards ML in markets, it does help give insight into how successful day traders think about their trading systems. Trying to harness a profitably strategy can often times be done by looking at how humans think about the same task and allowing the algorithm to optimize it. Use this podcast to gain domain expertise or at least a behavioral understanding of the market.
 Recommended Blogs for ML Investing
QuantInsti (https://blog.quantinsti.com/) – This blog posts less frequently than some of the others on the list but the content aims to be of higher caliber. Written by a development team that has created their own 'institute,' on automated trading methodologies. This blog is home to other courses and content that may be of value.
Quantivity (https://quantivity.wordpress.com/) – This blog is focused on Specific technical strategies will eventually be necessary if you plan to use your ML skills in the market… this blog will expose you to various versions other folks have come up with.

Be careful with implementing any strategy you may find immediately… if you invented a strategy that made you a ton of money would you publish it? Use this resource for educational purposes only!

Quantocracy (https://quantocracy.com/) – In my opinion, this 'blog' is the one you should start with. In fact, it's less of a blog and more of news feed of other blogs and content from around the web.

Checking in on Quantocracy a couple of times a week should give a good idea on what the pulse is in the quant world. If you want a quick start into the quant world then just head to the highest ranked articles and begin there.
 Summary
Using various mathematical and statistical methods to gain an edge to make money in the Stock Market is not easy. Machine Learning and Artificial Intelligence techniques are difficult to implement and can often lead to large losses in capital, however, if done properly they can be very useful aids for making informed decisions about how to invest.
I hope you enjoy the article and found the resources listed provided the information you were looking for. If know of any other resources on the topic, please be sure to drop them in the comments below so other readers can take advantage.
Do Your Research
Let me be crystal clear: you should do your own research when investing money… this article should not be considered a recommendation or advice on how to invest your money. Using tools such as those listed in this article can be incredibly dangerous and will likely lead to large losses in money. Always consult a financial expert prior to making any investment decision.