Debt Repayment with the Avalanche Method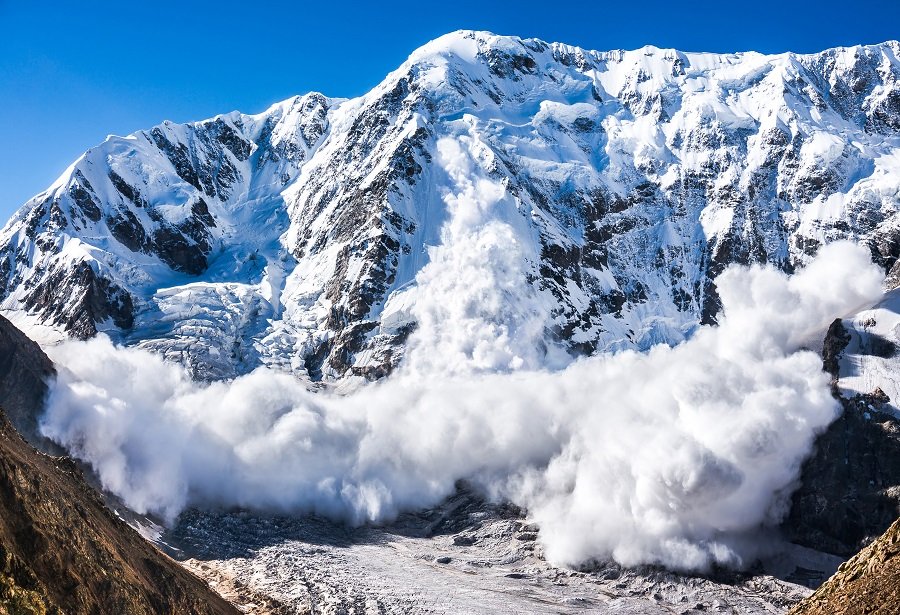 The Debt Avalanche
The "Debt Avalanche" is a strategy for debtors to tackle their debt in a way that takes advantage of paying off the debt in the fastest way possible. With a focus on paying down debt that has the highest interest rate, this strategy directly competes with the Snowball Method as the 2nd most popular debt repayment strategy. With credit card debt averaging an interest rate of 17.8%, it's important to make your hard earned dollars go as far as possible when paying down your debt smartly.
The steps necessary to utilize the debt avalanche are straightforward and can be summarized using the following steps:
Make a list of all debts with interest rates
Organize list with highest interest rates 1st
Pay minimum monthly payment for all debts
Put additional capital towards debt at the top of list
Once a debt is paid off, roll amount once paid towards it to the next debt down on the list
Enjoy being debt free!
Here is a quick example of what the Debt Avalanche would look like when you organize the debts:
| | | |
| --- | --- | --- |
| Debt Snowball | Debt | Interest Rate |
| Loan from Grandma | $600 | 0% |
| Credit Card # 2 | $2,000 | 8% |
| Credit Card # 1 | $6,000 | 19% |
| Car Debt #1 | $12,400 | 4.5% |
| Mortgage | $152,000 | 3.5% |
| | | |
| --- | --- | --- |
| Debt Snowball with Interest Rate Considered | Debt | Interest Rate |
| Credit Card # 1 | $6,000 | 19% |
| Credit Card # 2 | $2,000 | 8% |
| Car Debt #1 | $12,400 | 4.5% |
| Mortgage | $152,000 | 3.5% |
| Loan from Grandma | $600 | 0% |
As you can tell from above, poor Grandma is going to get the short end of the stick using this method. The debts with the highest interest rates are prioritized to ensure that additional amounts paid in interest remain as low as possible.
When using this method, it's necessary to identify an additional amount in your budget that you can tack onto the minimum monthly amounts. This amount is placed 'on top of,' the debt that is first in the list. As you progress through the list, the ability to pay off principal will increase thus the reason for the 'Avalanche' analogy.
Does the Debt Avalanche Method Work?
Yes, the Debt Avalanche method is about the most mathematically sound method to pay off debt the quickest. The major competitor in the debt reduction space is called the Debt Snowball. The Debt Snowball is slower at paying off debt (sometimes significantly) but relies on tricking human psychology in order increase the likelihood of success vs doing it in the most efficient way possible.
Use Common Sense
Keep in mind that just plugging and playing the avalanche method into your life may not always be the best course of action. Consider the example above. If we use the Avalanche Method, then Grandma will get paid last. Does it make sense to pay her after you have paid your mortgage? Mathematically the answer is 'yes' but as a human being the answer is 'no'. Thus, after you create your list make sure it makes sense in your own life.
Always remember your ultimate end goal: to get out of debt. Thus, if the strategy you select is either too boring or unrealistic to be executed then move on. There are plenty of strategies out there to reduce or eliminate your debt that are both motivating and practical.
If you select the Debt Avalanche initially but a few months down the road you notice that your interest is waning, then pull the emergency brake! It's time to reevaluate your strategy and that is O.K. Getting to the finish line at all is more important than when you get there.
It doesn't take a lot of life experience to be able to think of a person you know that has failed miserably at getting out of debt and lived to regret it. Don't be that person. It is possible, no matter how much you are in debt, to get into a better position with money… just don't fall asleep at the wheel.
Debt Avalanche Calculators and Tools
Below are a few calculators and web tools to help figure out exactly what payment amounts will get you debt free and when. When using these tools make sure you think up a few scenarios such as:
What is the minimum amount that I could pay toward debts above and beyond minimum payments?
What is the maximum amount that I could pay extra?
What about the middle ground… how much would be threading the needle between the 2 extremes above?
With that line of thinking in place, these tools will give you a realistic expectation of how using the Avalanche method may unfold. Don't limit your analysis to just the Avalanche… inform yourself on other strategies and see how they stack up in your case. Don't forget about that loan to Grandma!
Unbury.me has a solid Debt Avalanche web calculator. Just enter your loan amount with interest rates and voila! Also, you can easily switch to see what the Debt Snowball can do as well to get a good idea of how each one may perform.
 
Debt Avalanche Excel Spreadsheet – this useful spreadsheet from Vertex is excellent for conducting your analysis offline. When you go to the link, don't let the name of the spreadsheet fool you (It talks about the Debt Snowball). Included is the Debt Avalanche Calculator. You can put all your loans in one spot in the spreadsheet and it will calculate both debt payoff strategies.
Conclusion and Warning
Getting out of debt can be one of the most rewarding financial exercises both mentally and in terms of the impact it can have on your financial outlook. Choosing a strategy, whether it is utilizing the debt avalanche, or the debt snowball is not as important as actually following either strategy towards its conclusion.
The Debt Avalanche is the quickest way to get out of debt, although it is widely considered more psychologically taxing than the Debt Snowball. Using the tools and tips in this article you should have found a way to build a solid plan. Once you get started on your path, don't be afraid to course correct. Continue to use the tools and adjust as you see fit.
Finally, it's always important to remember that I write this blog as an expression of my opinion and not as financial advice. Finding and paying a reputable financial advisor that has your interests and risk tolerance at heart is highly recommended. Please don't take any action based off what I have written without doing your own due diligence and research first.